I don't know if anyone saw my list of thing's to do for the Wedding but if you didn't then have a catch up.
One of the things on my list was/is:
"Design and write sweet tokens for the sweets table".
Like this? Although it looks kinda scary...
This to some of you might seem a little odd since a while back I told you I was having organza bags inside the favour bags for people to fill up at the sweets table but as money is and as money does, we don't have enough to pay for 150 organza bags; and I'm talking about 69p each, doing the math it's just not plausible when we have so many other things to buy. So, I came up with the idea of sweet tokens for a few reasons really:
They're super cute.
Cost effective.
Bags for sweets are being provided.
Tokens ensure everyone who wants to can have some sweets, as it will be one token per person inc. little people (should their parents permit) and those who don't want sweets can give their token to someone else to get some more sweets! The sweets lady (Kerry) assures me there will be enough sweets for 150 people in 18 jars.
These ones are pretty sweet but I wouldn't hand make them
I am just trying to think more about it now because it'll be a really cute (but very easily lost) keepsake from the wedding. I am trying to decide whether we should make them circle or rectangle, either like the shape of a chocolate coin or like an old cinema ticket or train ticket. You get your token out of your bag and go to the sweets table; the tokens could then be given to the helper who is helping out with the sweets; the person can fill their bag of sweets and then the token could get hole punched with like a love heart hole-puncher! I love it. The brain is flowing with ideas.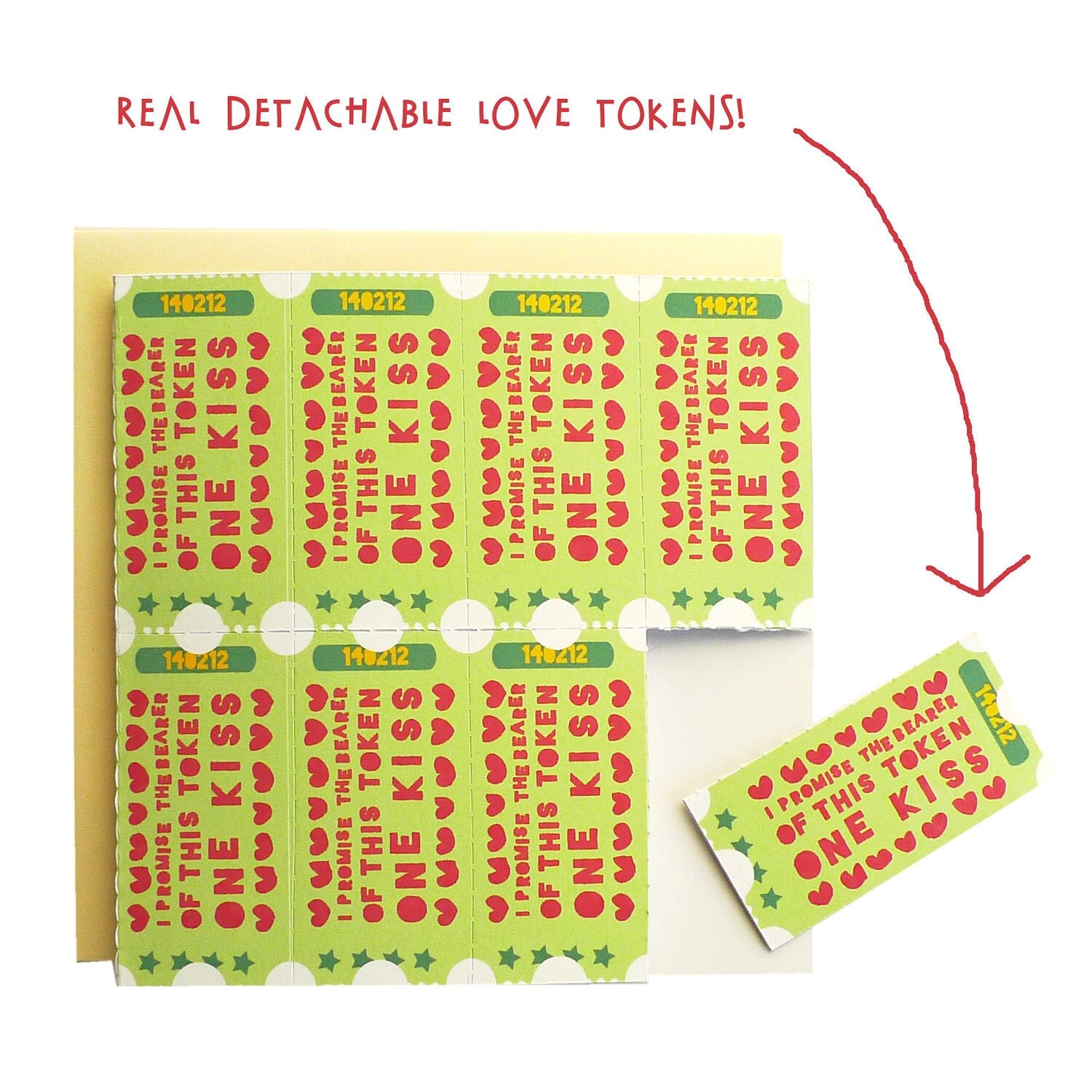 Wow! How cute are they!?
I haven't got a clue of what I am going to write on the tokens yet but it'll probably be some sort of little poem, made up by moi and the entitlement the token brings, for example, "This token will get you 1 visit to the sweets table". I don't know. My brain is just playing around with ideas, but it's just something that can be crossed off the list then really. I like crossing things off my list. Since I last wrote it I've already managed to get two things done. GO ME!
I like the 'hole-punch' effect but I wouldn't use hands