The internet is amazing. I am sure you will all agree.
I type into a search engine what I am looking for and it comes up. Just like that. I really do think that google has all the answers. So to tick a 'thing' off my list I have to itemise all the supplies we'll need for the wedding reception to make sure we don't go over budget. At first it took me ages to get my brain around it and it doesn't help that I have a headache at the moment. I had to go on Skype the other day and share my screen with my sister just so I could work everything out. My brain just needed another brain to bounce off, to make sure we hadn't forgotten anything.
Useful Reception Websites:
http://www.wholesalelinensuppliers.co.uk/ (really good for bulk organza material and it's in the UK, so no extra shipping costs!)
http://www.lkweddingaccessories.co.uk/ (really cheap and good for things that you'd usually forget for a wedding, i.e. car ribbon, UK based and free for orders over £75, just a shame they don't really have lots of useful things to make my order over £75 but you never know)
http://www.ohsocherished.co.uk/ (If nothing else, their wedding guest books are beautiful and fairly cheap for how pretty they look)
http://www.partyrama.co.uk/ (Can't really forget this website since it's been my saving grace for a while now, there's so much on this website!)
--------
We'll start at the bottom of the table and work our way up. Because we're having rectangle tables that's really easy to cater for.
Partyrama are doing 100m! of table roll for £16.75, this is definitely enough to cover all the dining tables, food tables and cake table.
Then to finish the tables off we want table runners. It is going to be cheapest to buy a roll for this because we only need roughly 60m which is only 3 organza rolls of 25m. We can get a light yellow from ebay for £17.95.
We are getting the cutlery, glasses & plates, bowls free from church storage.
We want organza bows for each of the chairs at the wedding, it'll roughly be about 2.5m of organza material (length wise) for each chair. So, 150 x 2.5 = oh only 375m....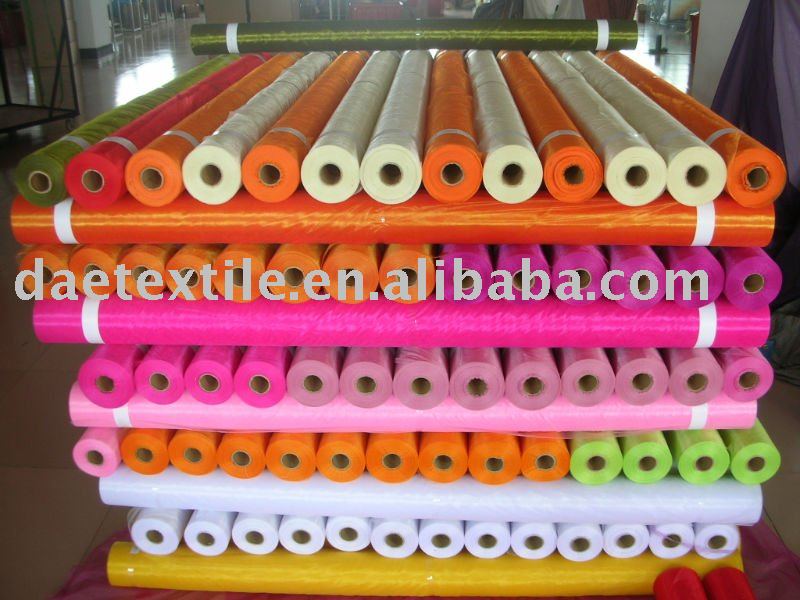 Now, Wholesale Linen will do 140 olive (nearest green I liked) chair sashes for £119.00
Or, I get 10 rolls of organza from ebay for £4.40 each (£44.00) and make the sashes myself... I know which one I'd rather choose!
The doilies we are using for that picnic, home summery effect will be a whole £3.99.
LED's will possibly cost the most because we are getting them for so many tables, I've budgeted about £50.00 for these but the great thing about LED's is that you can sell them on again, in fact most of the things I buy I can sell on again to someone else.
The bubbles for the bags will be £25.99
Printing costs for Thank You cards, Sweets Tokens & Jigsaw notes will be about £70.00 (stupid ink).
The favour bags will either be bought for £45.00 or we will make them (depending on our gluing and folding skills), £25.00 this includes the card we need to make the bags and the string we need to make it into a 'bag'.
Diamantes for the middle of the table are again coming from Partyrama... glass cystals for the tables, just because they look pretty. Don't worry I've tried them out and they'll go really well with the LED's. £12.99
Luckily we are borrowing the bunting so that is free too!
The flowers I am buying next month so they're not coming out of this months budget. Luckily.
Other things we need to buy this month:
Car ribbon which is actually surprisingly cheap if you just go into a shop in town and don't look online. Any website that has the word 'Wedding in it will double the price of anything you find in the shop. We need 4 cars to have ribbon and 5 meters for each car. So I make that to be about £8.00
I have found the perfect guest book from oh so cherished and I'm sure Adam will love it. That'll be £16.99 after P&P. It's all the little things that really add up. But they're still essential to the overal atmosphere of the wedding... well not really 'essential' but we can just about afford them so why not.
All underlined comes to a grand *drum roll* total of:
£291.65
We've to pay the photographer this month too (£200): £491.65
And the Sweets lady (£90.00) £580.65
Totally doable....
Now you can see how my brain works. Exciting isn't it?